AT&T Store Colorado Springs

First & Main Town Center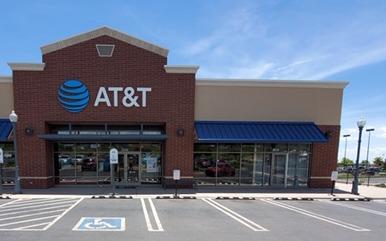 Día de la semana
Horas
Lunes

9:00 a. m.

-

8:00 p. m.

Martes

9:00 a. m.

-

8:00 p. m.

Miércoles

9:00 a. m.

-

8:00 p. m.

Jueves

9:00 a. m.

-

8:00 p. m.

Viernes

9:00 a. m.

-

8:00 p. m.

Sábado

9:00 a. m.

-

8:00 p. m.

Domingo

10:00 a. m.

-

6:00 p. m.
Colorado Springs
,
CO
80922
EE. UU.
Located across from Red Lobster.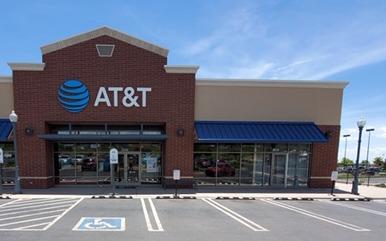 ¡Ven a visitarnos para obtener más información sobre la red de servicio móvil más rápida de América!
Tax-Time Savings on your favorite phones
Samsung Galaxy S20 Ultra 5G

A partir del 2/21 reserva el nuevo Samsung Galaxy S20 Ultra 5G. Lo último en potencia con una increíble cámara y Space Zoom 100x sin precedentes. Cuenta con una pantalla AMOLED de 6.9" y compatibilidad 5G.

iPhone XS

Averigua cómo obtener un

iPhone

XS de 64 GB por $5 al mes cuando compras con un plan de pago en cuotas calificado con plan ilimitado elegible (mín. $75 al mes antes de los descuentos).  Requiere línea nueva.

iPhone 11 Pro Max

Learn how to switch to AT&T & get up to $1,000 in savings ($700 bill credit + $300 reward card) on a new iPhone 11 Pro Max with trade-in of eligible smartphone & qualifying installment and data plans.

Google Pixel 4

Averigua cómo obtener un Google Pixel 4 de 64 GB por $5 al mes. Cuando compres en un plan de pago en cuotas elegible (mín. $75 al mes antes de los descuentos).

LG G8X ThinQ

Conoce cómo obtener el LG G8X ThinQ por $0 al mes. Por tiempo limitado. Requiere línea nueva y servicio ilimitado elegible. Precio promocional después de créditos durante 30 meses. Existe un cargo de activación de $30 y otros términos.

AT&T PREPAID iPhone 6s Plus

Conoce cómo obtener un descuento de $400 en el Apple

iPhone

6s Plus; ¡cómpralo hoy a $149.99 con un plan de $65 al mes o superior! Vence el 4/2/20. Disponible por Internet y en ubicaciones participantes de

AT&T

. Se requiere nueva línea de servicio y que efectúes un pago en un plan Unlimited por un mínimo de $65 o en un plan Unlimited de $75.
Compra y entrega según tu conveniencia
Compra por Internet, recoge en la tienda

Realiza tu pedido por Internet y recógelo en una tienda de

AT&T

cercana en tan solo 2 horas.
Proporciona la flexibilidad de comprar en cualquier momento/lugar y recoge donde más te convenga.
Permite la oportunidad de tocar y sentir el dispositivo sin esperar a que llegue el envío
Obtén consejos sobre productos y ayuda de un experto de

AT&T

mientras estés en la tienda.

Comenzar

Comienza en línea, termina en la tienda

Comienza tu experiencia en la tienda por adelantado para ahorrar tiempo
Explora y agrega los productos y servicios que desees a tu carrito de compras en línea
Recoge tu carrito de compras en la tienda y modifícalo según sea necesario
Reduce el tiempo que pasas en la tienda al seguir comprando en línea

Comenzar
Acerca de la tienda de Colorado Springs
Nuestros servicios
Teléfonos móviles
Planes de servicio móvil y configuración
Activaciones de teléfonos
Intercambio
Cambio de dispositivo
Protección de dispositivos

Tablets

Tecnología usable
TV y entretenimiento

Internet

Pago y configuración de factura
Soluciones para pequeñas empresas
Nuestra ubicación
Aquí, en la ubicación de
AT&T
de Powers, nos esforzamos por tener un impacto positivo en la comunidad que nos rodea. ¡Estamos aquí para ayudar a las generaciones actuales y futuras con todas sus necesidades de entretenimiento y servicio móvil! Visítanos hoy para conocer a uno de nuestros expertos amables.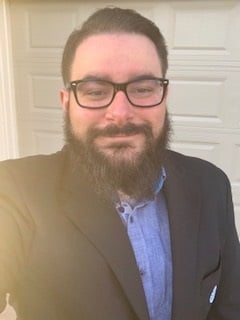 Conoce a nuestro gerente
¡Kyle se complace en ayudarte a encontrar la mejor solución que se adapte a tus necesidades! Se mudó al área de Colorado desde Wisconsin en 2018, uno de sus sueños de toda la vida. Está agradecido por la oportunidad de servir a su comunidad y les da el crédito a las personas que vienen a la ubicación de Powers todos los días. Visítanos hoy y deja que Kyle y su equipo te ayuden con todas tus necesidades de servicio móvil y entretenimiento.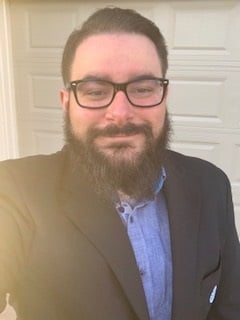 Conoce a nuestro gerente
¡Kyle se complace en ayudarte a encontrar la mejor solución que se adapte a tus necesidades! Se mudó al área de Colorado desde Wisconsin en 2018, uno de sus sueños de toda la vida. Está agradecido por la oportunidad de servir a su comunidad y les da el crédito a las personas que vienen a la ubicación de Powers todos los días. Visítanos hoy y deja que Kyle y su equipo te ayuden con todas tus necesidades de servicio móvil y entretenimiento.
Teléfonos móviles, planes y accesorios
AT&T PREPAID

Disfruta de la libertad de

AT&T

PREPAID

con planes que te permiten pagar tu uso por adelantado sin atarte a un contrato a largo plazo. Obtén llamadas y mensajes de texto ilimitados en los EE. UU. y los datos que necesitas sin contrato anual, sin verificación de crédito, con envío gratis y sin cargo por activación para pedidos por Internet. Compra

teléfonos prepagados de

AT&T

de las primeras marcas que amas o

trae tu propio dispositivo (BYOD)

compatible.

SMARTPHONES POPULARES

Cuando estés listo para un

teléfono

nuevo,

AT&T

te lo hace fácil. Encontrarás de todo, desde los últimos smartphones con muchas funcionalidades hasta dispositivos para enviar mensajes de texto y realizar llamadas principalmente. Escoge entre las marcas más populares como

Apple

,

Samsung

y

LG

, entre otras. Pide por Internet y obtén envío gratis, recoge en la tienda más cercana o recibe la entrega gratis el mismo día en algunos códigos postales.

ACCESORIOS

AT&T

tiene los

accesorios

que necesitas para decorar y proteger tus dispositivos.

Estuches resistentes

y fundas elegantes para teléfonos,

cargadores

y baterías para tener siempre carga, y altavoces y

audífonos

para mantenerte conectado a tu música favorita y más. Obtén envío gratis, devoluciones gratis y recogida en la tienda; simplemente pide en línea antes de las 4 p. m. y estará listo en un plazo de dos horas.
Lo que dicen nuestros clientes
3.2 de 5.0
(41 reseñas)
1 de 5

I first visited the store on a Sunday, January 12th, to purchase a new screen protector for my phone due to a crack. The salesperson that afternoon, a young man (did not catch his name), took the time to inspect my phone and notice that the protector carried a "lifetime" warranty. He informed me that if I had registered the product, then all I had to do was go online and request a replacement. As I left the store, he left me with the comment, "Once you receive your replacement, come on back and we would be happy to help you install it." Not only did he save me $$, he offered to put the protector on.

I returned to the store the following week, Friday afternoon, the 17th. I was approached by Ashley. Notice I did not say "greeted" because there was nothing in her demeanor that would be described as a greeting. From the moment she uttered her first word, to her fake smile she left me with, her customer service was unfriendly, forced and cold. In all the 25 years that I have been an AT&T customer, visited the stores, phoned AT&T customer service line, I regret to say, that last Friday made me reconsider my alliance to AT&T.

Mind you, Ashley made me feel that those few short minutes of her time were putting her out. The complete, complete opposite of the young man who helped me the previous visit. Wow! That is all I have to say. Wow! 5 stars for the first encounter. 0 stars for Ashley.

febrero 1, 2020

Hi Jacque! I was the person you worked with in the first visit to AT&T. As store manager, I want to resolve this issue for you and future circumstances. Please visit the Powers location and ask for Kyle Kunreuther so I can make sure you're taken care of!

1 de 5

AT&T is a rip off! Stay away from First Net! My husband's so called "first responder price" is more than my phone plan. They says it's because of the phone, so we are basically paying $60 a month for a freaking iPhone that has spotty service at best! And they don't care if you tell them that they will loose a customer. They will just talk you in circles. They say my phone should be free, but when I tell them I get charged on my bill that they can't do anything about that. And NEVER let them hook you up with a guy named GABE. He will sell you on everything and then when you get your bill, he won't return your calls, emails, or texts! Stay away!

febrero 1, 2020

Hello Jackie H We certainly want you to feel welcome in our store. Your experience in our store matters to us, and we'll work to make sure the next experience is better.

1 de 5

HORRIBLE, HORRIBLE, customer service and they sale damaged products. BUYER BEWARE I have been with At&t for a very long time and I have never had customer service as bad as this. One star is being nice but I had to rate the store. I went into the store to switch from a Iphone to a Samsung phone on 10/29, after a few days I realized Samsung was not for me. So on 11/4 I brought the phone back and Matthew assisted me. I paid the restocking fee of 55.00 (no problem) to get back on a iphone. I picked out the Iphone 11 pro max. Matthew went to the back and got the phone, we sat down at the table and he began messing with the phone I brought back(samsung) checking it out and putting a sim card in the new phone(Iphone 11), he than slide the iphone over to me, to let me start the process of setting it up, he never physically helped me set it up or even walk me through the phone(if he did we would of noticed it was damaged). Unfortunately. the phone would not set up( Matthew knew about this) he told me that their internet goes out every 15min and should finish setting it up at home. I placed the phone back in the box and went home. I started to set up the phone with my daughter, she took off the back film and noticed that my back camera was damaged. We stop setting up the phone and placed it back in the box,excatly the way it was(missing the back film from taking it off) The store was closed. I was without a phone for 24 hours.So today 11/5 I went back to the store at 9:30am to let them know that is was damaged and see if they could help me out. Matthew looked at the phone, then went to the back to do something I have no idea what because he just said he would be right back. He came out to tell me that it is not at&t problem anymore and I need to go to the apple store to maybe get it replaced (I was literally in the store for 7 min). I drove 30 minutes to the apple store where Sandy the store manager personally try to help me, she expresses how I did not buy it at the apple store and that I needed to go back to the point of sale store. I told her the issue how they would not help me , she advised me that if the apple store did fix the damaged phone it would cost $599... I declined. She try to call the store to speak to someone but no answer. So I called at&t 1800 to see if they could help me. They too said I need to go back to the point of sale or to claim a insurance claim with the insurance. During that time they to try to called the New center point location to talk with some one and they got no answer over a 3 hours time frame. So I am paying 1099.00 for a brand new phone that is damaged, I already need to file a claim that would cost me $224 to replace with a refurbished phone(I would not get a brand new phone like I paid for). I started my day with trying to get a resolution for the damaged product I was sold and ended my day with at&t at 3:51 After talking with 4 people at the main 1800 number and 3 different stores (apple and 2 at&t stores) with no resolution and still a damaged phone, because it is not their problem to help their customers with damaged products or even to show some kind of customer service. Oh and another note, maybe when a customer comes in the store all the guys should not just be sitting at a table and starring at you like you are wasting their time. At&t should not want this image for them.

3 de 5

Friendly but not knowledgeable, took over 2 hours and phone still did not work. Sales person forgot to give box and receipt. Had to go to another store.

1 de 5

Daniel Hampton is an incompetent manager. We spent hours waiting at the store for a scheduled appointment. We were trying to solve a problem with a broken phone, he told us he couldn't do anything because we didn't have insurance on the phone and he was not willing to help at all, he told us its not his problem and to call the 800 number, he would not even give us our account number to reference when we called. He was rude, and after dealing with the this issue all day we found out that the only issue is DANIEL HAMPTON and ASHLEY BAPLON because they gave us wrong information stating that we did not have insurance on our account only to find out that we did in fact have insurance and we were finally able to file a claim after spending all day trying to figure this out. Do yourself a favor and don't go to this store.
Más ubicaciones en el área de Colorado Springs
¿Quieres mantenerte al tanto?
Suscríbete para recibir las últimas ofertas, noticias de productos y más de
AT&T
.
¡Gracias! Tu correo electrónico se ha enviado con éxito.
No se pudo enviar tu correo electrónico en este momento. Vuelve a intentar más tarde.
Al enviar tu dirección de correo electrónico, aceptas recibir correos electrónicos futuros de
AT&T
y su familia de empresas, con ofertas y promociones de productos y servicios de 
AT&T
.